Lilly Center for Lakes & Streams
Keeping our Lakes Clean, Healthy, Safe, & Beautiful
Graphic Design & Information Layout
Inspiring a Community to Care
The Lilly Center for Lakes and Streams conducts research and provides educational resources to ensure the freshwater lakes and streams of Kosciusko County are clean, healthy, safe, and beautiful. They are also one of our oldest (and favorite) clients.
Our work with The Lilly Center began when they hired Blue Note to design their bi-annual lake guides. We helped them turn data about the lakes into visually engaging infographics and worked with them to turn scientific data into narratives about lake health.
The most recent booklets feature the stories of various Kosciusko County families. To help tell these families' stories, we hired illustrator Scott Holladay who created illustrations showing what makes each lake special.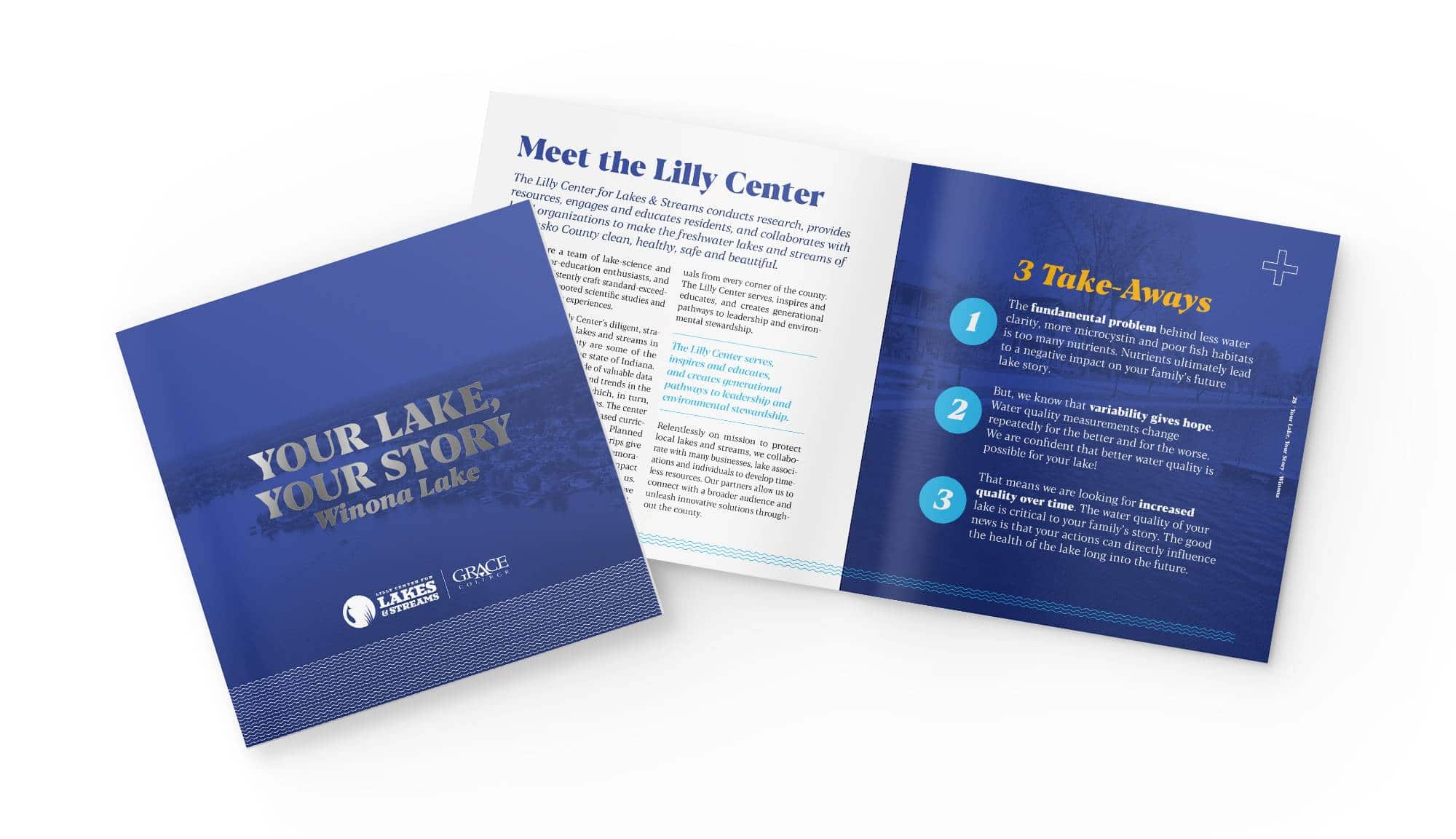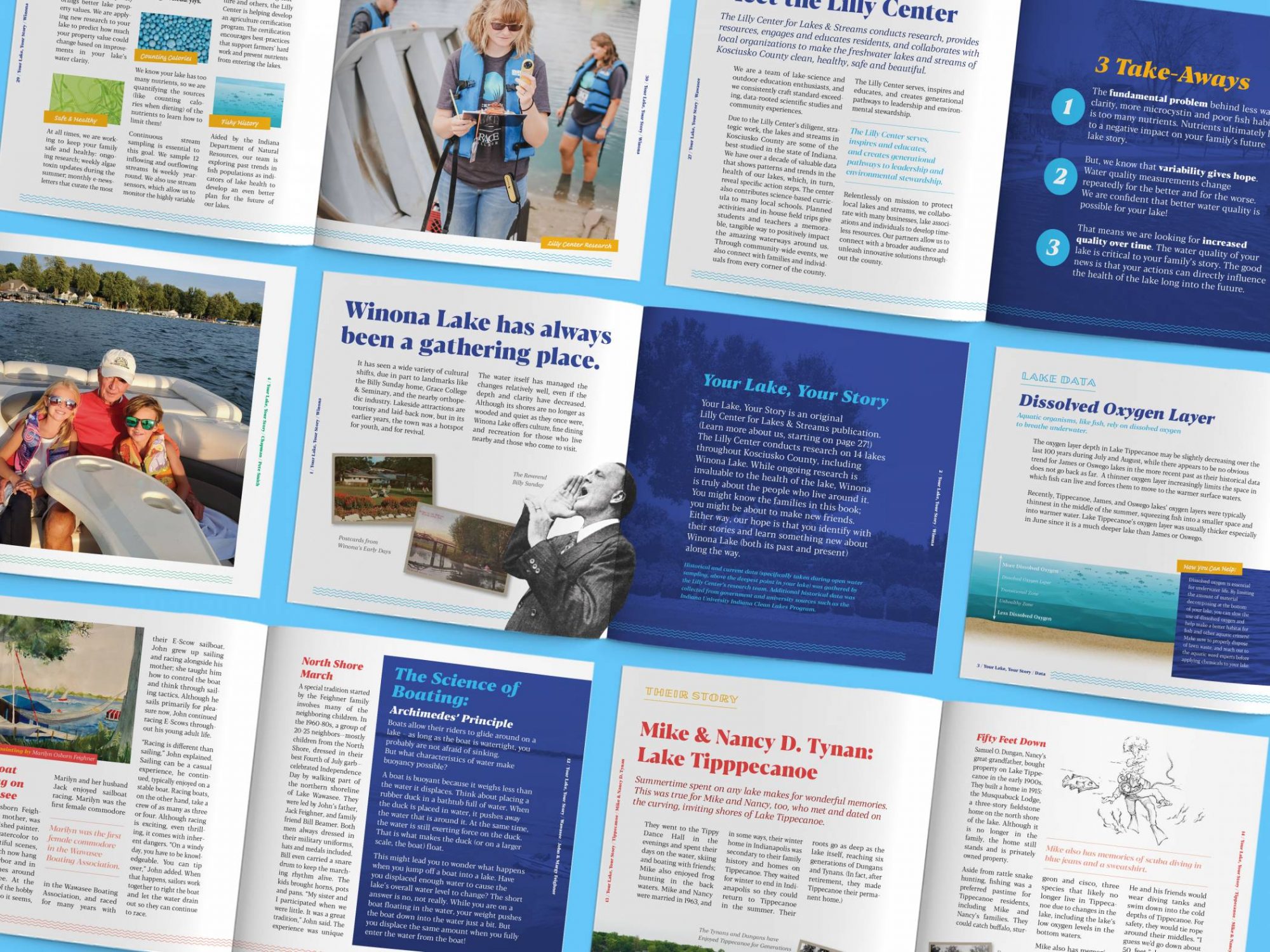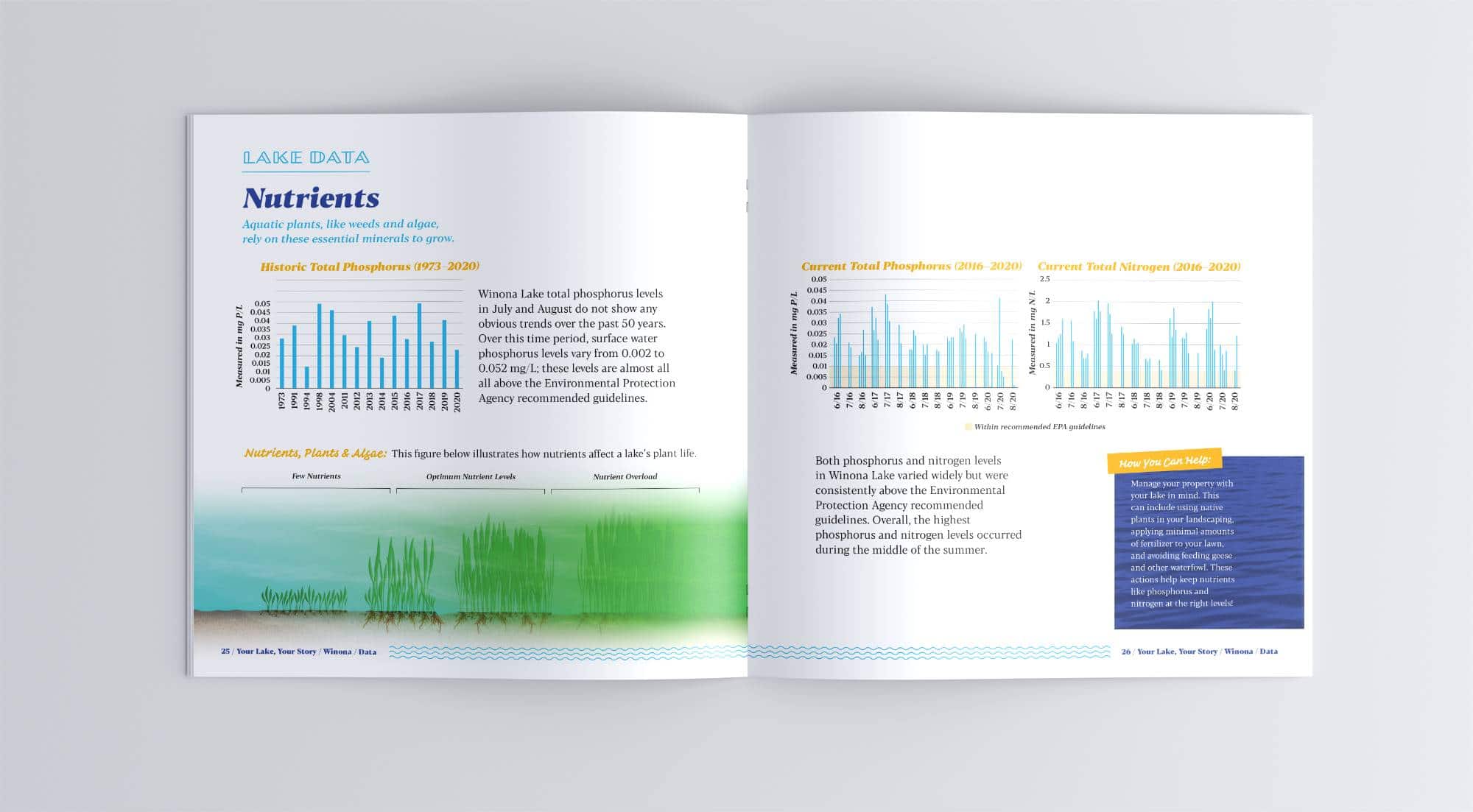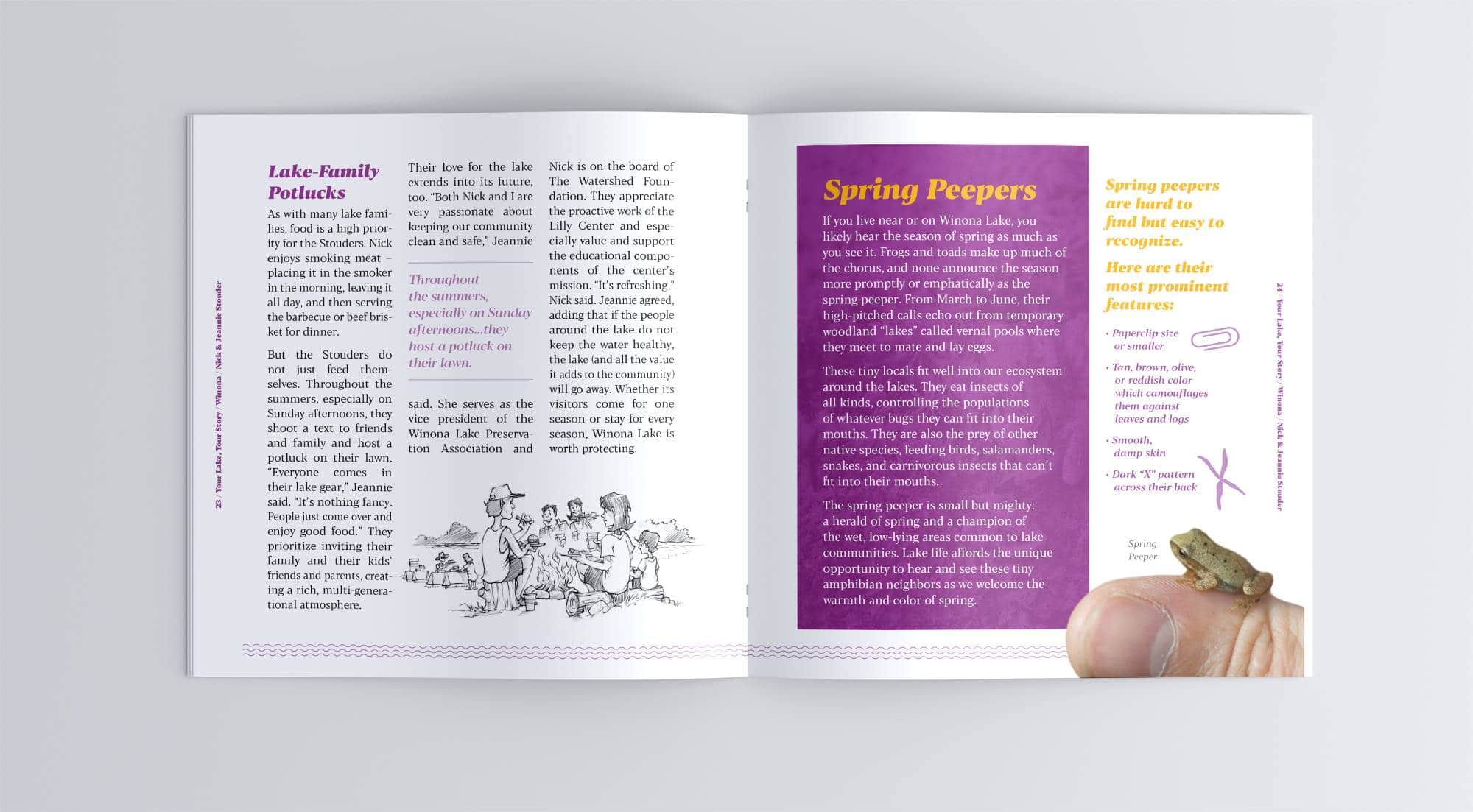 Graphic Design & Illustration
Beyer Trail Signs
We also worked with The Lilly Center for Lakes and Streams and the City of Warsaw Stormwater Utility to create signs for the Beyer Trail Greenway. For these signs, we created informational illustrations detailing installed structures along the greenway and how the trees and vegetation impact local waterways.