Clearly Kosciusko
Connecting the Community
Logo & Identity Design
Growth Through Engaging Design
In 2018, The Lilly Center for Lakes and Streams worked with Blue Note to develop a series of billboards welcoming visitors to the county. They loved our ideas so much that they decided to go all-in to create what we now know as Clearly Kosciusko.
Along with developing the entity name and logo, we worked alongside The Lilly Center to create a visually engaging brand identity to be used across all print and digital communications. Clearly Kosciusko is now a county-wide campaign providing area businesses with tools to share their pride in our county's greatest asset: its lakes and waterways.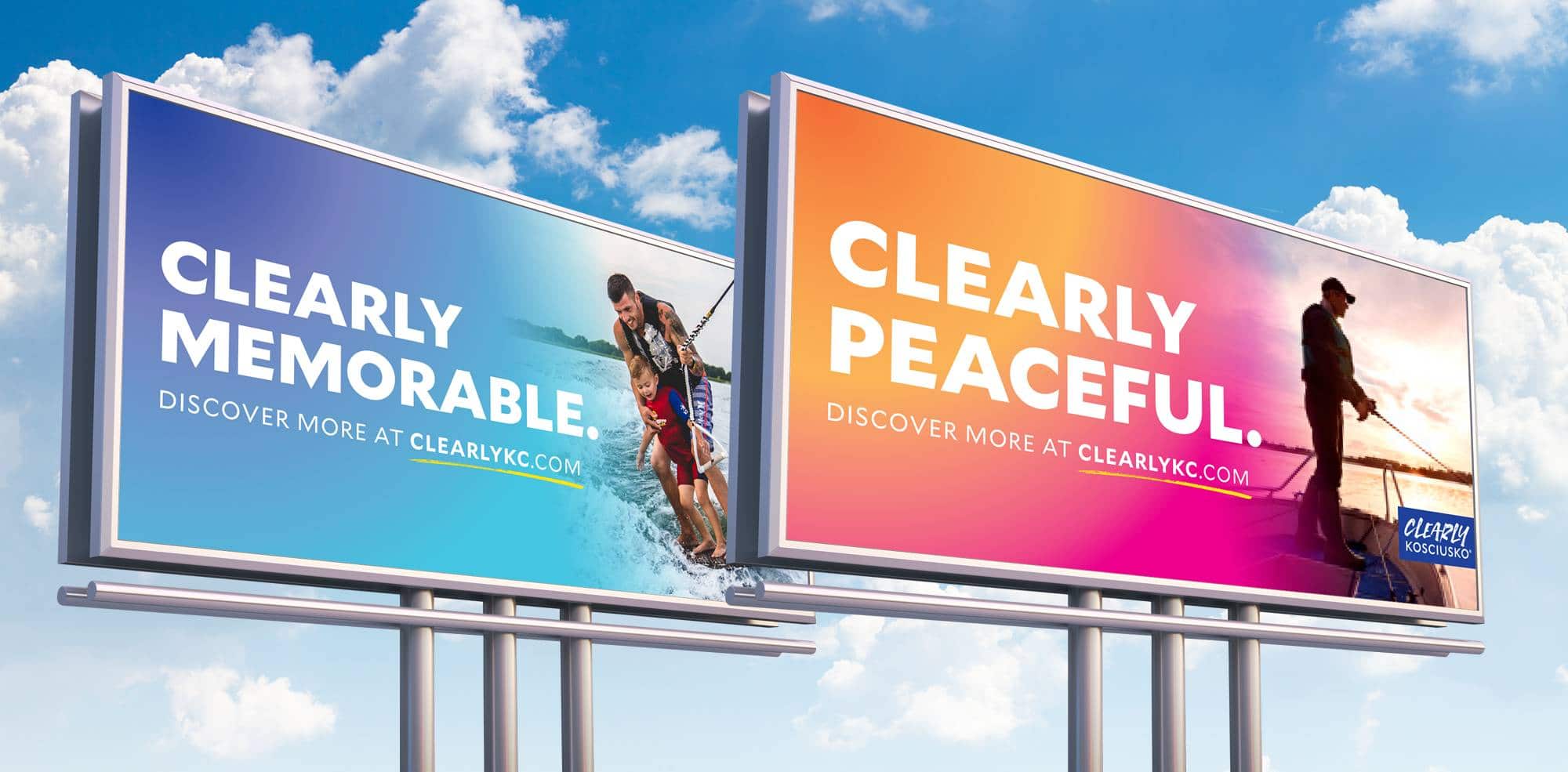 Blue Note crafted the Clearly Kosciusko brand with excellence. They designed visual elements that felt right for the brand, and delivered a full user-friendly logo suite and identity guide.
Abby — Communication Specialist / Lilly Center for Lakes & Streams